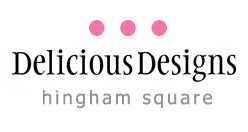 88 North Street, Hingham, MA 02043 | 617.875.4691
Hours: By Appointment Only Due to Covid-19
YOUR SOURCE FOR LIGHTING, FURNITURE, FABRIC,
WALL COVERINGS, ACCESSORIES & DESIGN SERVICES.
Just because a home was built in 1820 doesn't mean it should be dressed like a Puritan.
Owing to the fact that it's a historic Cape in a quintessential New England town I thought it was important to couple it with elements on the other side of the age spectrum.
I wanted fun and young and warm.
Hence the acrylic consoles coupled with vintage trunks.
Linen grasscloth walls and modern light fixtures.
Chocolate velvet drapes and natural sisal rugs.
©2022 Delicious Designs Home | 88 North Street, Hingham, MA 02043 | (617) 875-4691